We met with our co-op to talk about bats. We started with the life cycle and basic facts about bats. It was fascinating to think about how important something as gross as a bat is to various ecosystems. How God designed bats is truly amazing.
Sniff test: The kids had to match 2 cotton balls that smelled the same. In essence, they had to find their "baby" just like a mother bat finds her---by smell. It was harder than it sounds.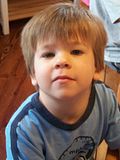 Beep-Buzz game: The "bat" wears a blindfold and says "beep" to which all the "insects" answer "buzz". The bat tries to find an insect, who then becomes the next bat.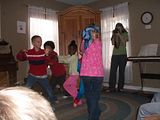 Learning about echo-location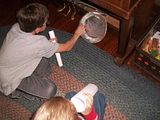 Measuring out the largest bat, smallest bat and all the bats found in Tennessee.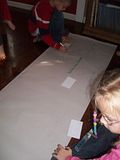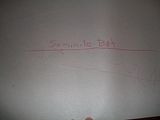 Playing the bat version of "Red Light, Green Light", which was "Nighttime, Daytime"
Making caves by wrapping clay around sugar cubes and soaking in water. The water dissolves the sugar leaving a hole, which demonstrates the way caves are formed. The best part: playing with all those bowls of water.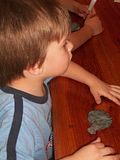 It was a very fun day with lots of great activities. For more check out
The Forest Room
.