We thought we were just going to chill out this weekend but after a call to the blueberry farm...we were off on an adventure.
They had enough blueberries for a few people to pick, so they told us to come on over. We ended up with 18 lbs. This was the first year, Michael has been big enough to pick any berries. He was so cute with his little bucket. Then, we went out for ice cream, as is our blueberry picking day tradition!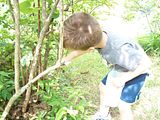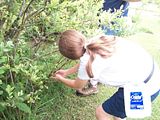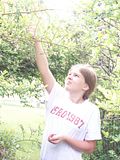 JP's Father's Day Card from all of us!
We love this goofy guy!