We went over to a friend's house for some Cinco de Mayo fun...first a snack with homemade tortillas. I have to get a tutorial soon from one of my friends, who knows how to do these. Mine turn out like little dough lumps.
Michael couldn't wait for the cooking process, he just dug in.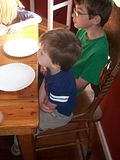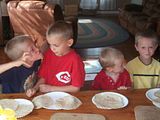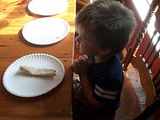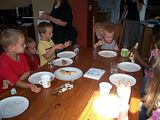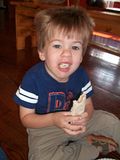 Then some crafts...finding Mexico on the map and coloring the flag. Then, my favorite-giant tissue paper flowers.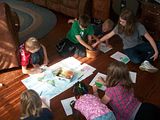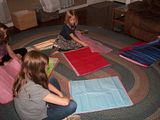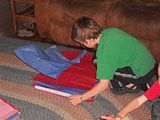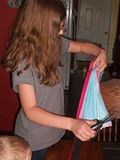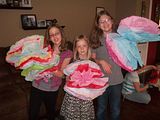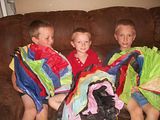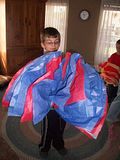 Next, yarn pictures and some reading of course...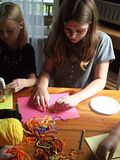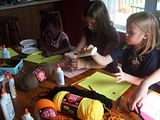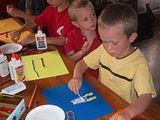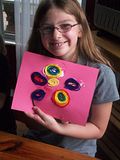 For more pics and links, check out The Forest Room