My hummingbird nest that sits outside my kitchen window. I learned from a friend that it is a female because male hummingbirds have nothing to do with the nest. So I think I'll call her Ruby (since she is a ruby throated hummingbird, anyway)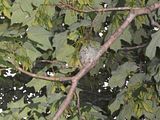 I haven't found my groove for craft time yet. We did learn how to make paper beads. The kids spent some time working on their own projects...friendship bracelets and Tera sewed some little "quilts" by hand.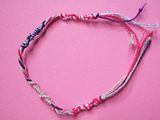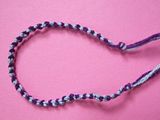 I'm still working on theme nights too...another off the cuff week. "P" night this time, I can't seem to get away from the alphabet. It was picnic, popcorn, pink watermelon icee, Pinocchio night. They had fun, so there you go!