Theme Night: Game Show Night
We have

Bean Counting...
Object: In 1 (or 2) minute(s) see how many beans you can pick up with your pair of tweezers and deposit in the bowl.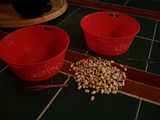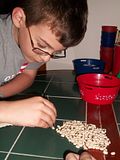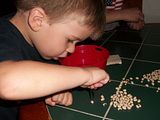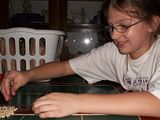 Our lovely contestants...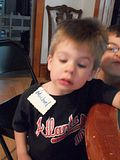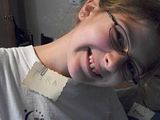 Lunch Bag Launch:
Object: Using only a spatula, land as many lunch bags in the basket in the alloted time.
(Lunch bags were paper sacks filled with newspaper and taped closed)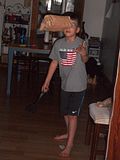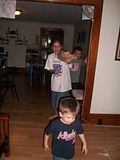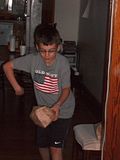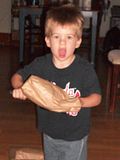 Sure Shot Challenge:
Object: Get as many ping-pong balls as possible into the cups in 1 minute.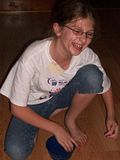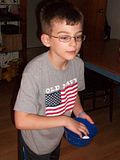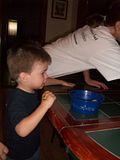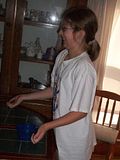 Ice Fishing:
Object: Using only a string and salt, pick up as many ice cubes as possible and deposit them in an empty bowl.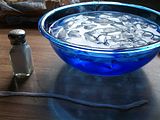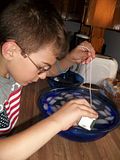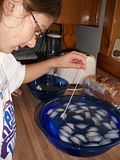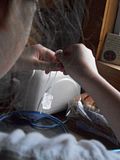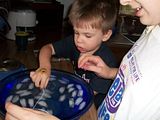 This was the first theme night I've been able to pull off in a while, but it was so worth it. I don't know how many times the kids thanked me...they had a blast. It seemed like a lot, but it was minimal set up and I even involved the kids. They found most of the objects we needed and filled the lunch sacks. They want to set it up tomorrow for a play date with some friends. (all except for ice fishing)
I found all these ideas in the Family Fun magazine March 2011 edition.