Downtime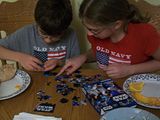 Our last sunset

The only downside of Edisto is the lack of reasonable restaurants/ice cream places. So we decided to stop at the Piggly Wiggly our last night for ice cream. I don't think the kids minded at all.
Michael fell asleep within an hour of being in the car.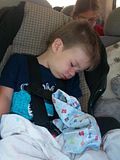 All sunburned, tired and happy

Michael after a battle with a dry erase marker.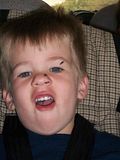 We had so much fun at the beach. So relaxing for the adults, too. Can't wait until the next time! Then, I can come back and write 10 more posts all about the beach. :)