I had such high expectations for our week. I had all these plans- awesome art projects and Christmas around the world eating and exploring. Our actual week didn't quite turn out as expected. We did lots of things and learned a lot especially about Hanukkah and Las Posadas. So I don't want to make a big deal about all those things that didn't quite reach actuality. Instead, I want to celebrate our survival during this week before Christmas and the fact we did tons of fun things. We had friends over a couple of times this week and had a great time.
Cards- Christmas and Hanukkah


Painting and playing driedel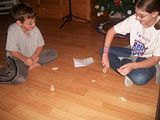 Handprint Menorah and Sand dollar Poinsettia ornaments

Lots of wreath crafts
(sorry Michael's sideways-photobucket is not being cooperative)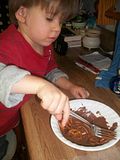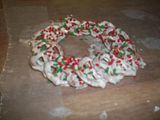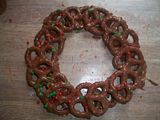 New game--Qwirkle




3-D Snowflakes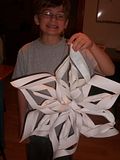 Woven stars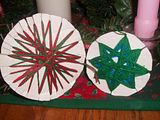 We've been doing our Jesse Tree readings and Advent activities everyday. We're also reading through these books.

Our new deck
After writing this post...I'm tired just looking at all these things. Expectations shouldn't measure whether or not you've been a success. I'll have to remember that.