Some friends came over on Friday to finish up our Space unit. This is where all those pinterest ideas came in handy.
We did glitter constellations
Solar System resists
Planet Project:
Distance of planets from the sun in toilet paper
I found the actual distances here


Neptune and Pluto are really far away..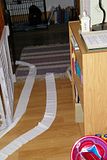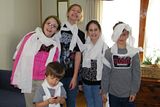 Moon phase viewer
Phases of the moon with oreos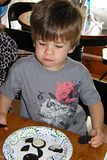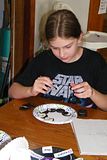 Even Wall-E showed up...

These are great websites:
Planets4Kids
NeoK12- we found tons of videos here on the planets and solar system

I loved this video on the relative size of the planets.
There were so many other ideas I wished we had time for, but alas, the week went by fast!
Star Wheel
Solar System Sugar Cookie
Make Your Own Constellations
Constellation books
Maybe we'll do some things this summer...Daniel was so into this unit. He could answer every review question I asked. He might grow up to be an astronomer one day.