We've had a lot of wackiness in our house lately!
The kids have a new favorite movie...an old Danny Kaye movie called Inspector General. They try to teach Michael little Danny Kaye routines from the movie.




Below is Michael's imitation:
Arrogant!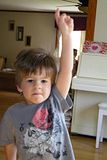 Elegant...
Smart!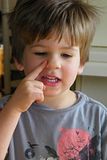 Daniel's invention of night goggles
Goofy checkers...