The first day of our vacation, we headed to the Ripley's Aquarium. Daniel had won 4 passes at the Science Fair so our total admission was under $8. We splurged on a totally tasteless yet expensive lunch at the aquarium. One piece of advice---bring some snacks. McDonald's had more taste than the meals that were totally overpriced. Oh well, live and learn.
I wish I could just sit and watch the tanks all day...but my brood are a little more restless than that. I still got some great video of the tanks. I'm still learning the settings on my camera, so a lot of my pictures did not turn out as well as I hoped.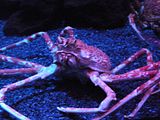 The Shark exhibit...just a bit on the freaky side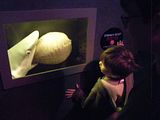 My beautiful yet goofy children...
Where they get that goofiness, I'll never know.
The tunnel...this is our first trip where Michael has not been in a stroller...he decided to take a break on the moving sidewalk.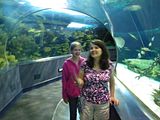 Not happy after lunch
Penguins- one gripe...adults, please don't hog up the KID tunnel at the penguins.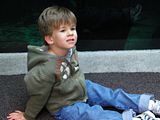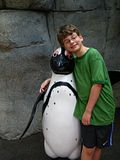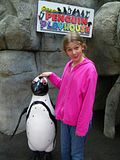 Somebody all tuckered out
We did have a great time and the crowds were very manageable this time. We actually bumped into a pastor we knew from our time at Trevecca. I thought he looked really familiar and then I just had to approach and ask. It truly is a small world.