This is the picture from my back porch in the shade about an hour ago. Hot...hot...hot. That is the forecast for today and as far as the extended weather forecast can tell. The humidity is making my STRAIGHT hair do crazy things. The humidity is making my brain and emotions do crazy things. I really would like to blame it on the humidity but I know it is not true. I used to say this is "my bad time of year". We have some upcoming birthdays which I'm looking forward to celebrating and some anniversaries I wish I could forget except that would mean forgetting about people that I loved a whole lot in this life.


Some years I just fall into a "funk" for a while around my dad's and brother's death anniversaries. I don't really like to talk about it. I blame my mood on humidity, heat, change, stress, PMS, and anything else that comes to mind. I don't stop functioning or anything, just feel sad and down. You wish it was something you could just switch off totally but it's not like that. So I go on schooling my kids, cleaning my house, doing my laundry and trusting in my God who never leaves me nor forsakes me.


I have found during these times I feel like escaping. I want to plan vacations far far away from the day to day. I'm finding it hard to be content with what I have and not long for what I don't have. But I have also found that there is no comfort or solace in discontentment and disengagement only more sorrow. So I will do as Paul says:


I know what it is to be in need, and I know what it is to have plenty. I have learned the secret of being content in any and every situation, whether well fed or hungry, whether living in plenty or in want. I can do everything through Him who gives me strength.
Philippians 4:12-13


I will rely upon the Giver of Life and know that He is all I ever need. I will also look around me and be thankful for all I have been given and the wonderful people in my life. My husband who is so understanding and awesome. My three beautiful children who really do light up my world. My extended family who have journeyed this long hard path with me. New friends after being so alone.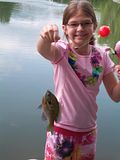 I will keep walking this path until I reach the One who has held my hand the entire way.