We went on a fieldtrip to Pistol Creek Wetlands Center. It is a nice walkway surrounding a wetland area. There were educational signs throughout the boardwalk that was probably right around 1/2 mile or so. (Maybe shorter but it was so hot, it felt that long)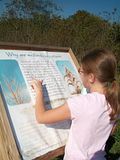 We took our Nature Logs for Kids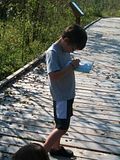 to draw things we saw on our way...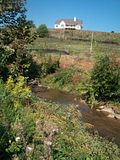 streams, butterflies, bugs...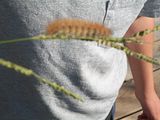 flowers every color of the rainbow...
tadpoles, frogs and minnows...
Then we played in the gazebo. It is a really great walkway, we were the only people there. So nice and quiet, well as quiet as we can be.