Since we had visitors, we took Fall Break a week early. We started the week with swim lessons at the local college. We were very pleased with how great the kids did. Daniel cannot wait for next Monday.

We babysat Nate's snake while they were in the mountains for the week.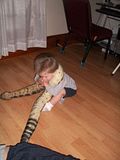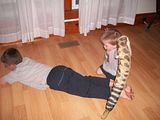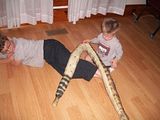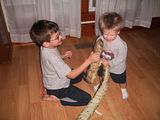 Tera painted a lot with her birthday presents. Below is her self-portrait.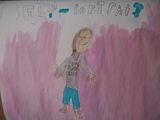 Michael rediscovered some toys. He said puppy for the first time this week which sounded more like duppy but as long as we know what he means.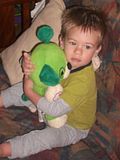 We did some other things too...I'll post about later.