My brother and family came in a for visit this weekend so we all headed out to Fort Loudoun on Saturday for the Garrison weekend. I love it out there!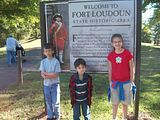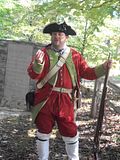 Waiting for the cannon to blast at a very safe distance. We did get closer but it just happened to fire right as we were walking up the trail.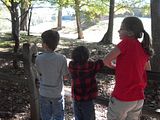 This one of my favorite pictures where you can actually see the shot coming out of the barrel. It would have been better without that guy in the corner. JP got several pictures of him too.
The reenactors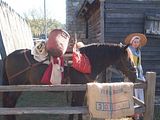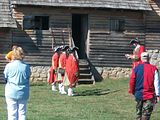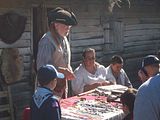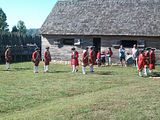 Resting on bamboo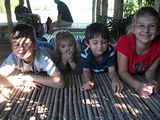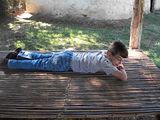 Just being cute!

Washing clothes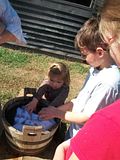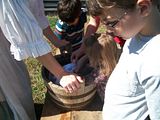 Running and watching