We got together with friends for a Metric Olympics.
We had six events...paper plate discus throw, straw javelin, giant step, side step, marble handfuls and cotton ball shot put.
We paired the girls together and brothers together so that the older ones could help the younger ones measure.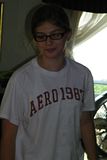 Marble Handfuls- how many marbles you can pick up in one grab..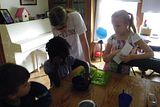 Our crew tallest to shortest..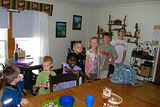 My pictures didn't really turn out all that well but....it's all good!