Yesterday was the science fair through our local homeschool association. This is the second year Tera and Daniel have participated.
Tera's project this year in the middle school division was: What's Up in the Kitchen? Which leavener produces the tallest biscuits? Daniel was in the elementary division with this project: Abracadabra Vanishing Stains! Which magical formula will remove grape juice stains from carpet?
We have to get there fairly early and set up our boards before leaving to go across the hosting college campus for science workshops. We saw all kinds of fun things:
Various materials with contrasting flame colors...and a spectrascope
More fire and how glow sticks are made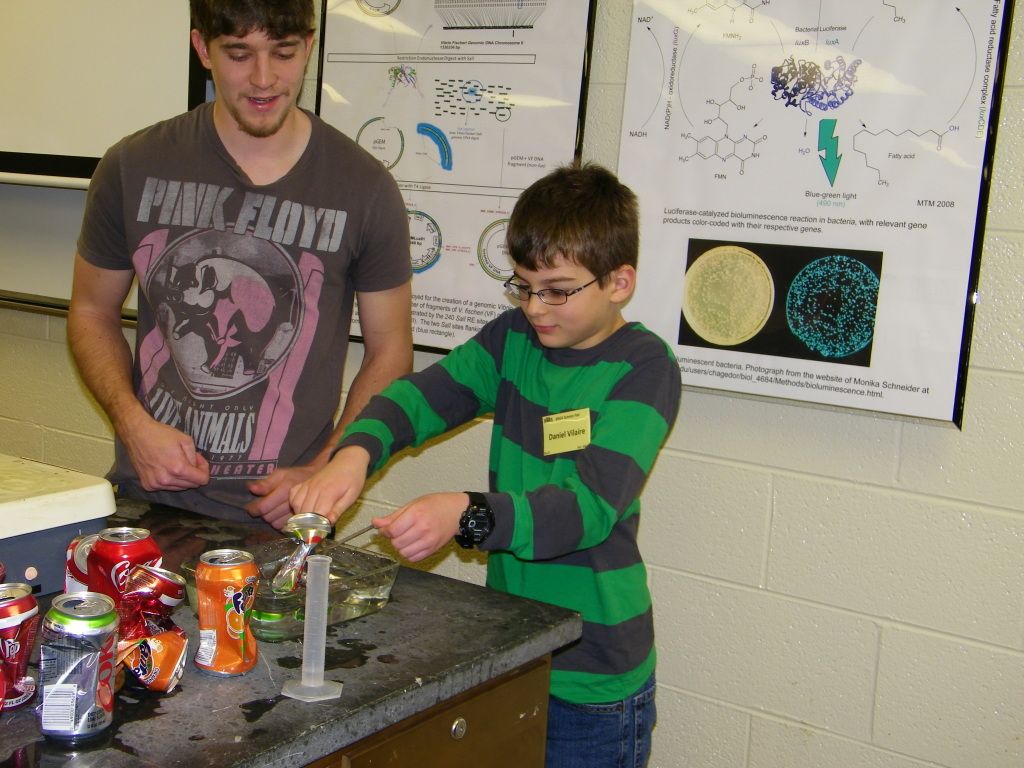 Imploding soda cans from extreme change in temperature and nail polish density project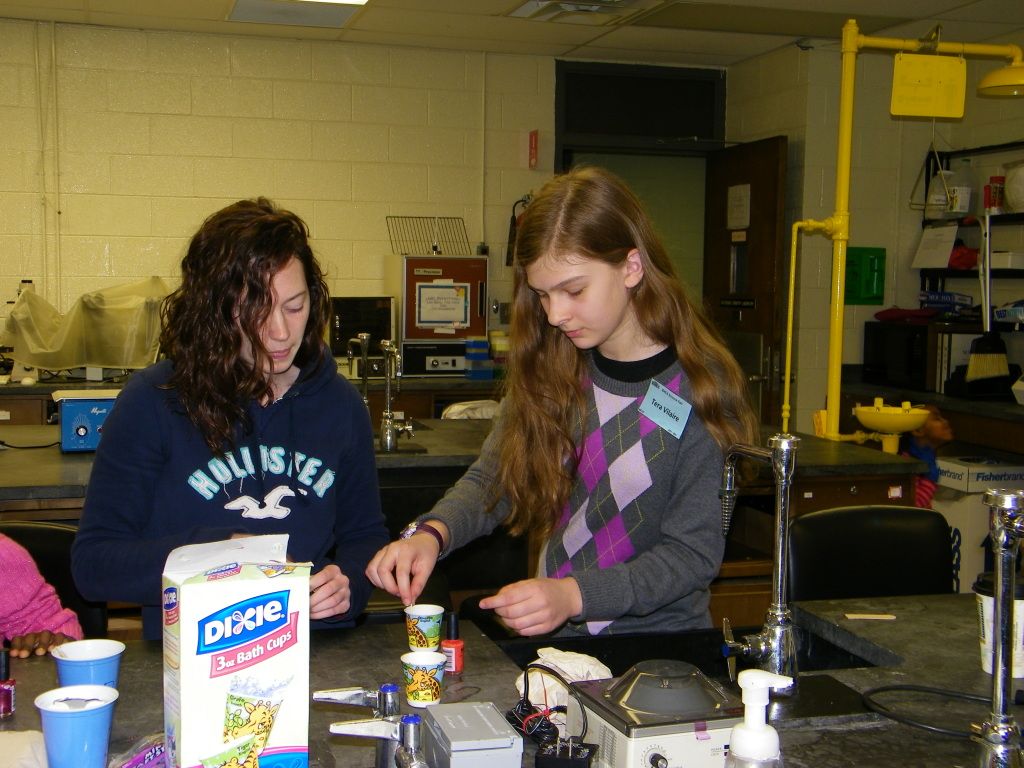 Acids/Bases projects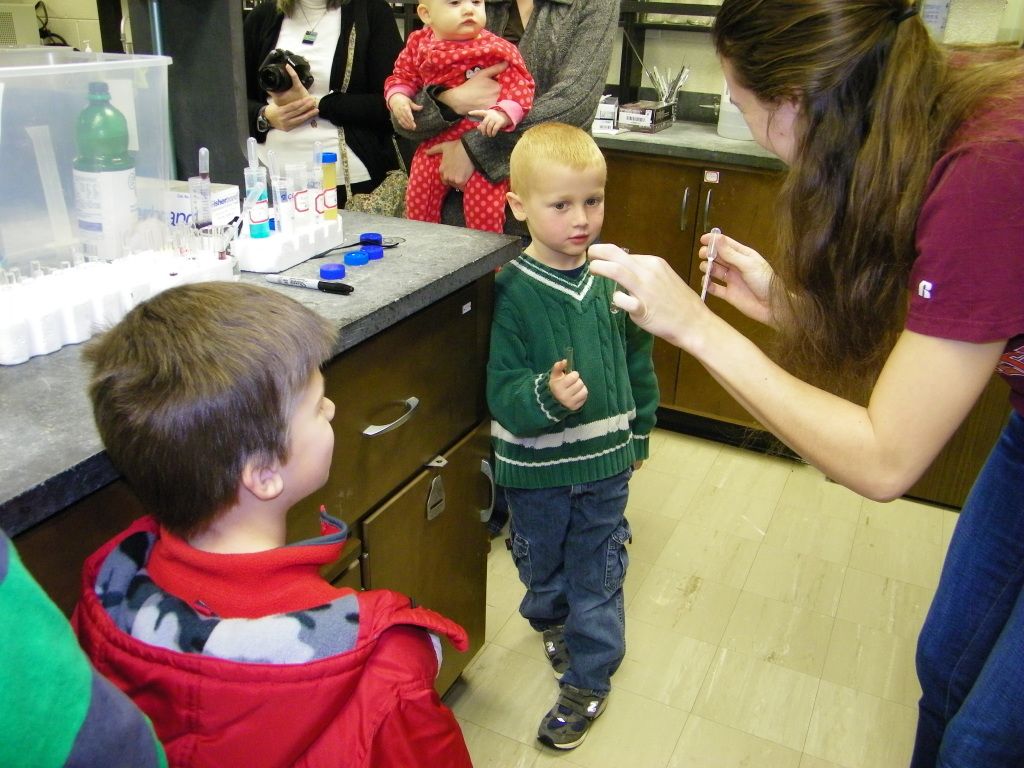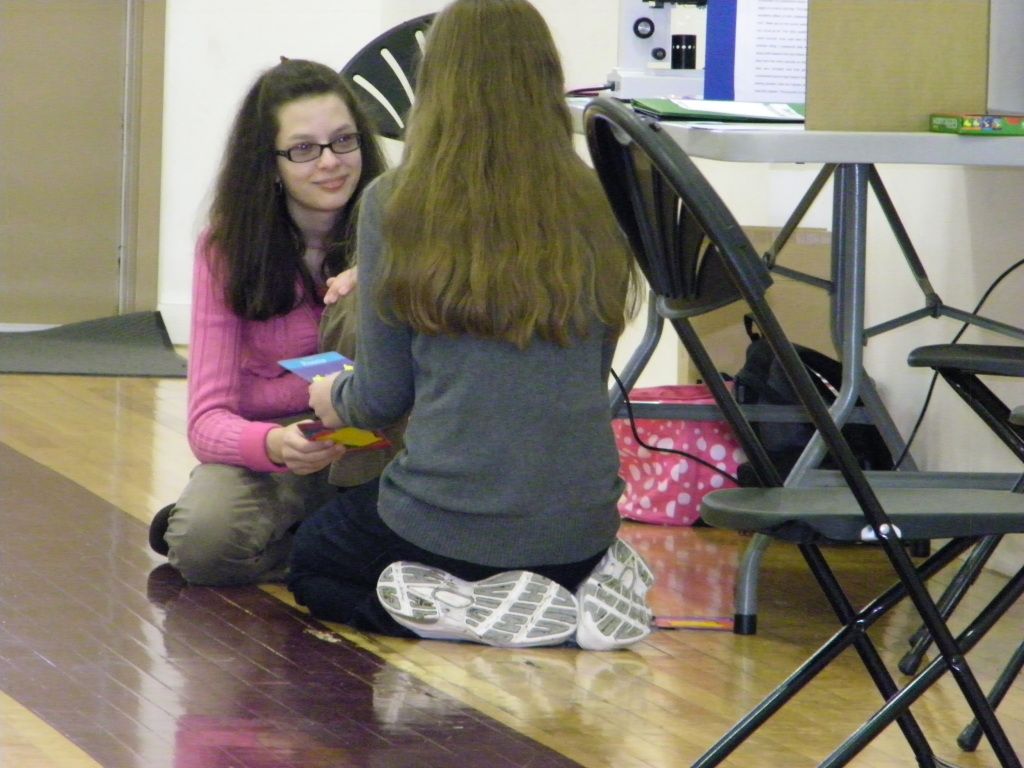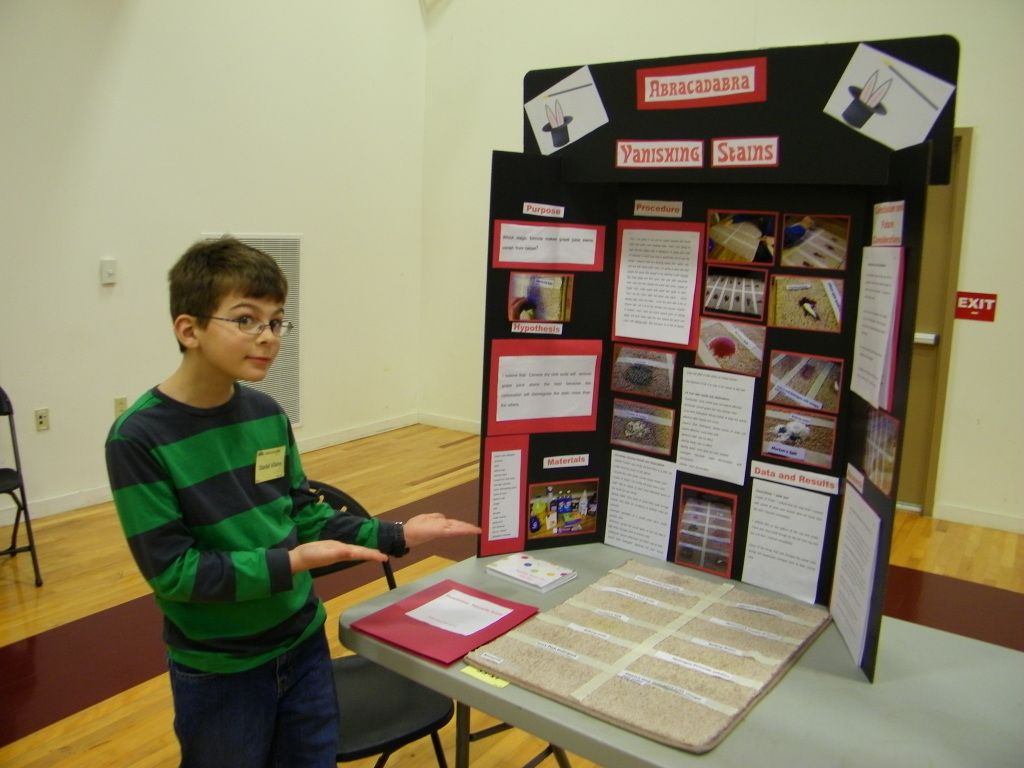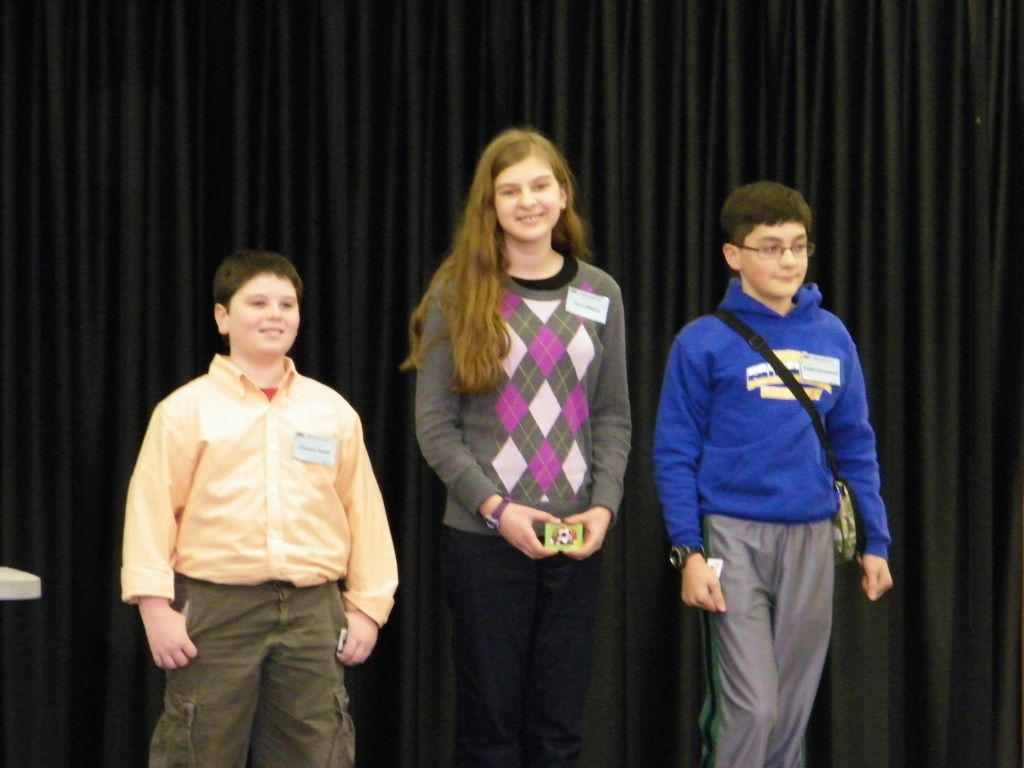 We are so proud of our kids and their hard work. They both did superb projects. Tera won 2nd place in the middle school division for her project. We both looked at each other in surprise, because there are so many great projects...it's impossible to predict just who will be the winner. She was so happy! All the kids come away with certificates, door prizes and a participation bag full of goodies. The volunteers who put this on every year work so hard. We are so thankful for their hard work as well.

We are realists when it comes to competitions. We have conversations with our children that contain these key points:
Do your best, work hard and that is all we expect from you!
Sometimes your best is not enough to win.
Someone may have worked harder than you on their project/entry and they win.
Someone may have not worked any where near as long and hard as you did and they still win.
Life is not fair!!
Only 3 people are going to place, so the chances are you may not win.
Sometimes people win or get the jobs you feel you deserve just because......(fill in the blank).
Winning is not all there is in life.
Sometimes they ask us..."Do you think this is a winning project/entry?" Our reply is usually with these two questions..."Did you work hard? Did you do your best?" That's all that we expect and that's all that matters!!! Walk away with your head held high!!!