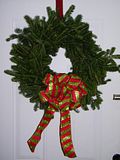 Truth in the Tinsel: Joseph's Pillow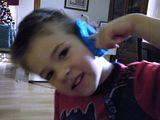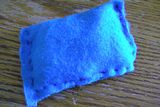 Jesse Tree: Gideon
Judges 7
Advent Calendar
Symbol: Candle
Scripture: Matthew 5:14-16
Activity: Play a game
Okay...so I planned to do "regular" school until Dec. 21st. What was I thinking???? Well, I was looking at our days and saw that we would hit 100 days right on Dec. 21st. The kids asked to do the 100th day of school celebration. What a perfect day to do that! That's when I stopped thinking.
I started thinking again at the end of last week. It's not so much the kids going crazy...as it's ME!!! I'm ready for a change of pace, a mini-break. So, I put away the assignment sheets and regular order of business and started planning.
We'll spin the next TWO weeks doing a wide variety of learning things. Games, Jesse Tree/Advent activities/reading and audiobooks/more games/computer games/cooking/lots of ART PROJECTS/ music fun/ Science Fair projects/community service/instrument lessons and practice...how do we ever find time for all the "regular" school? I'm really looking forward to this! We were home all day today...so that was such a great beginning to the week.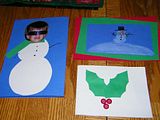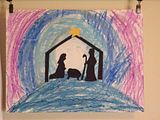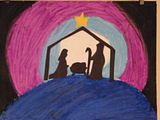 We got the basic idea from the link above, then we just used our
Full Moon Project
technique.