This has been an unusual day---most good, some annoying moments...
I started this day running a few errands. I heard on facebook about a Haitian Market at a local church benefiting the
Child of Purpose Orphanage.
Let's just say I was in heaven....we have a heart for Haiti and absolutely love Haitian art. If you've been to my house, you've seen my Haitian items. When I saw the painting, I knew I had to get it. My husband fell in love with it, too. We need to have it framed and I already have the perfect place for it. They had so much metal work, baskets, ornaments...I wish I had one of each. (I planned on keeping the things a secret from my husband, but I just couldn't wait)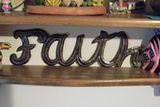 Then, I came back home to get ready for the town parade and our cookie party afterwards. We saw people lining up like an hour early. Then, we looked out the window and the parade is happening right then. JP rushed to get his clothes for work on and take the kids over. We caught the very tail end of the parade. I found out from a bystander that they changed the time the day before. I wish I could say I rolled with it...but frankly I got a bit of an attitude. I felt bad I had to call my friends and tell them they were missing it. I'm so thankful that I have such gracious friends, who did just roll with it and came on over later for cookies and hot chocolate. Thanks so much guys, we had a really great time!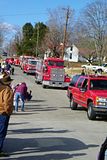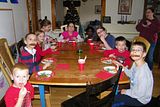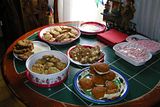 Advent Calendar:
Symbol: Holly
Scripture: Hebrews 12:2; 2 Corinthians 8:9
Activity: Make a holly wreath (Okay, with all the excitement today...this just did not happen)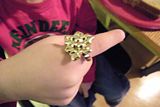 Jesse Tree: Elijah
1 Kings 17:1-16