We skipped our Truth in the Tinsel today. Frankly, Michael had a pretty long day and I didn't want to do it, just to say we did.
Jesse Tree: Joshua
Joshua 1:1-11 ; 6:1-20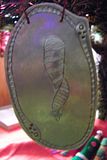 Advent Calendar:
Symbol: Christmas Tree
Scripture: Luke 2:52 (I'm not sure why I thought this verse went with today's theme...
I'll change that before next year)
Activity: Watch Charlie Brown Christmas
We did something extra tonight----
Grinch Floats!
(Basically, lime sherbet and Sprite)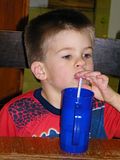 Then, we had to watch
The Grinch that Stole Christmas!