Last Friday, we had our town's tree lighting ceremony. Hot chocolate, cookies, Santa, lights....a child's Christmas paradise.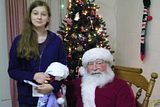 Michael's been busy working on...... just having fun...
I love this snowman Michael drew..."all by himself"
(It's hard to see unless you click on the thumbnail)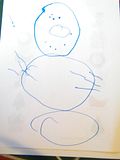 Daddy made this homemade cannon for Michael. It disturbed him to see his son pretending his finger was a cannon while throwing the cannon ball into the air. Now, Mommy has to hear all about lost cannon balls...oh, well.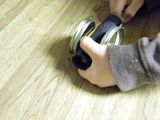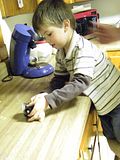 We are enjoying these warm, mild days in December. Playing outside...chopping wood...and not freezing our toes off. Snowy days will come soon enough.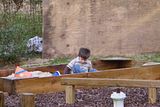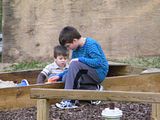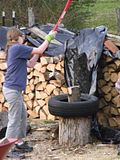 I got the kids in bed on time while JP went and picked up food. We had a nice dinner and got to talk with Christmas music playing in the background. It's hard to connect and have a conversation when he's working 60 hour weeks (and you have 3 kids), but you appreciate it more when it does happen. I can't say how much I love that guy!!!!